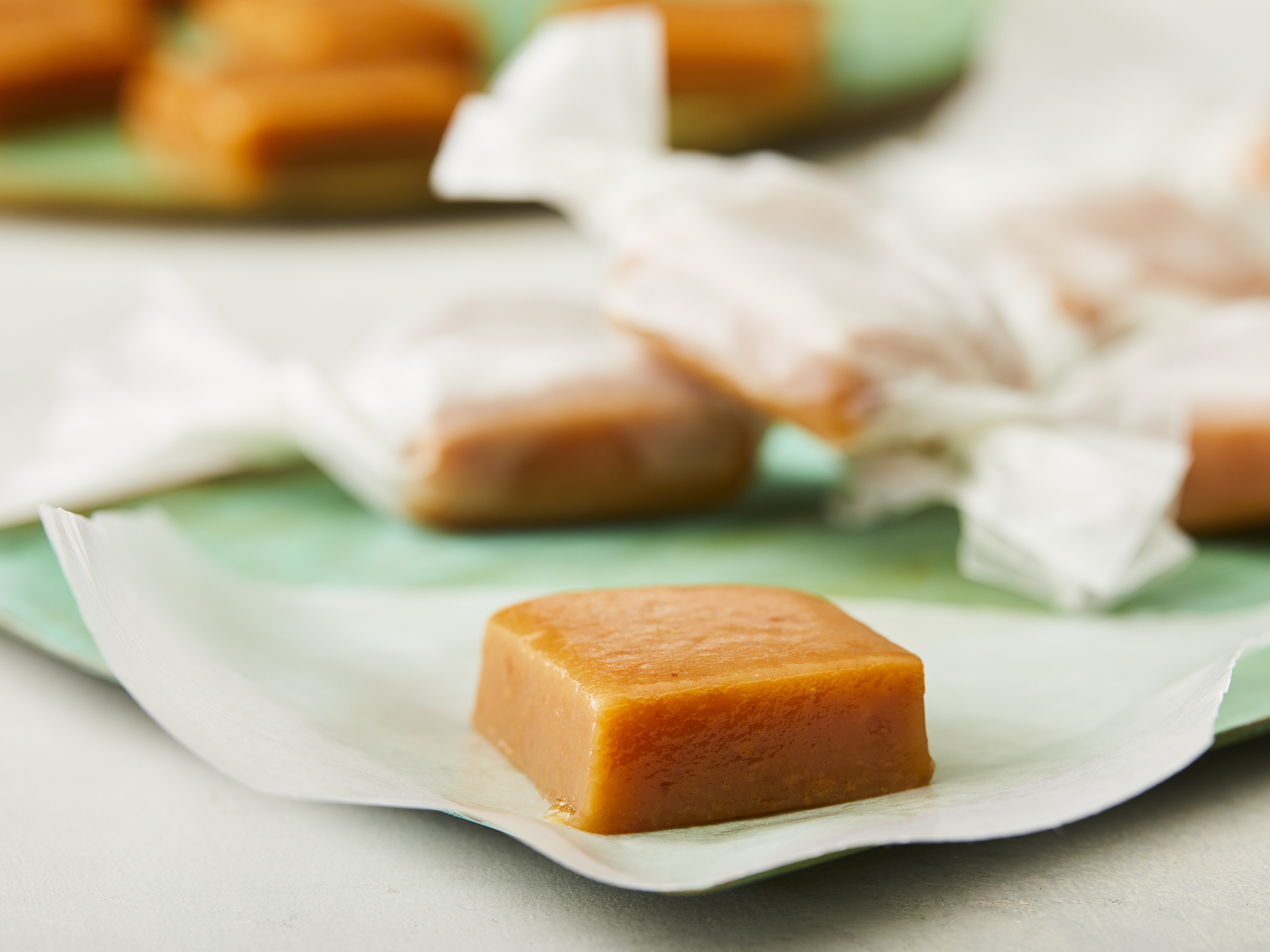 Caramels
This caramel recipe uses simple ingredients like sugar, corn syrup, evaporated milk, butter, and cream to make satiny-smooth, soft homemade caramels.
Makes:60 servings
Ingredients
1 pint heavy whipping cream
2 cups white sugar
1 cup packed brown sugar
1 cup butter
1 cup corn syrup
1 cup evaporated milk
1¼ teaspoons vanilla extract
Save to Recipe Book
Print
Email
Note: An Instacart account is required to proceed to purchase online. If you do not have an Instacart account please
click here
to create. Once account has been created, you can return to this page to complete the checkout.
Directions
Prep:15 mCook:25 mReady:40 m
Grease a 12x15-inch pan; set aside. Attach a candy thermometer to a medium-size pot.
Place whipping cream, white sugar, brown sugar, butter, corn syrup, and evaporated milk into the prepared pot. Cook and stir mixture over medium heat until temperature reaches 250 degrees F (120 degrees C). Remove the pot from heat.
Stir in vanilla. Pour mixture into the prepared pan; let cool completely.
Cut caramel into 60 small squares.
Wrap them in waxed paper for storage.